BIOMETRIC TIME CLOCKS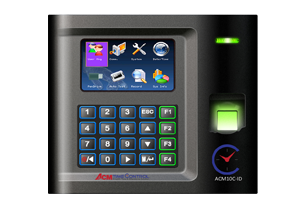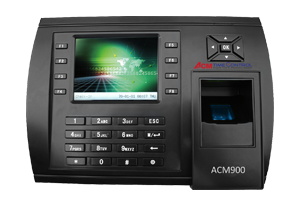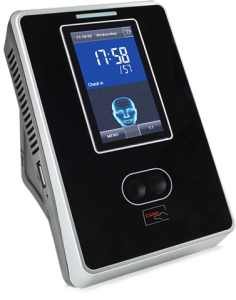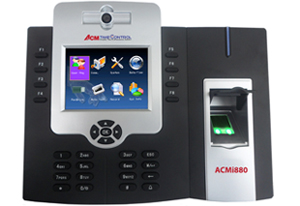 ACM Time Control uses the latest high performance processing platform and revolutionary fingerprint algorithms to improve identification speed and accuracy. Our biometric clocks use reliable advanced methods to easily collect, track and manage employee time and attendance via a variety of authentication methods: facial recognition and fingerprint. We maintain employee privacy by storing no actual fingerprint in our system – just a software algorithm to identify and collect unique points on their finger and store on a mathematical template.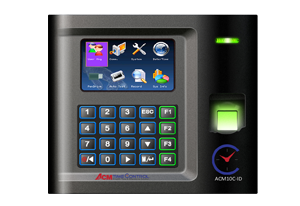 ACM10-SERIES TimeClock
Economical, versatile, rugged

Fingerprint Time & Attendance Clocks
Innovative, sleek, economical, versatile, rugged and accurate in a compact, efficient footprint. Reliable and durable fingerprint sensor with latest algorithm provides fast user recognition.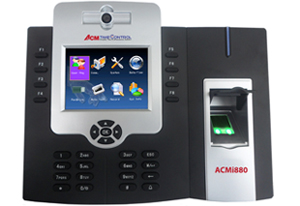 ACMi880 Time & Attendance & Access Control Clock
Advanced Access Control and Time & Attendance Reader

The ACMi880 time & attendance and access control clock uses the latest high performance processing platform and advanced fingerprint algorithms to improve identification speed.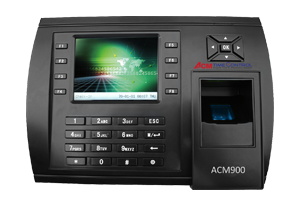 ACM900 Time Clock
The ACM900-Linux OR Windows Embedded 7 is a Time & Attendance and Access Control terminal with a 3.5'' TFT LCD and integrated RFID. It provides a user-friendly interface and fast identification speed, with advanced access control capabilities.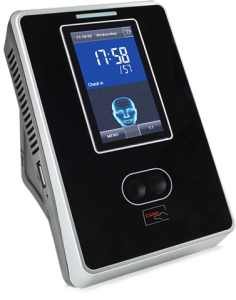 ACM300F Time Clock
Modern, accurate and affordable…
standalone facial recognition terminal
Performance, ease-of-use, precision & speed
The ACM300F is a facial recognition terminal with an integrated Prox card reader intended for use within Time and Attendance applications. End users will benefit from its ease-of-use and fast recognition speed.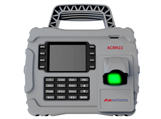 ACM922 Portable Time Clock
Waterproof, Dustproof and
Shockproof Portable Fingerprint Time Attendance reader
Easy to use enrollment interface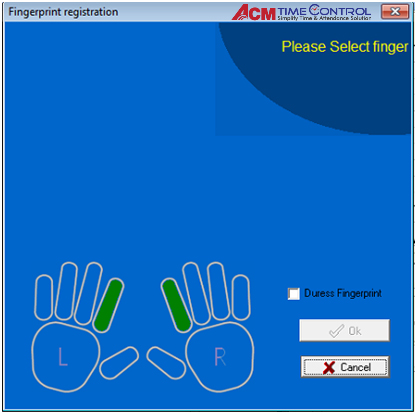 Adding fingerprint for users has never been easier. Our intuitive enrollment interface allows you to easily register employee fingerprints and upload them to any time clock associated with the employee.